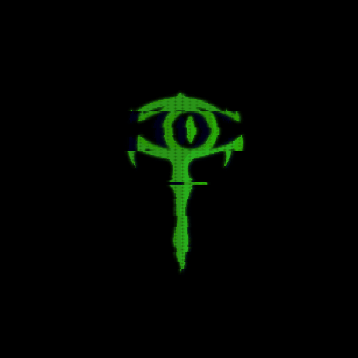 _____ __ __ _ __ __ / ___/_____/ /_ ________ _____/ /__/ | / /__ / /_ \__ \/ ___/ __ \/ ___/ _ \/ ___/ //_/ |/ / _ \/ __/ ___/ / /__/ / / / / / __/ /__/ ,< / /| / __/ /_ /____/\___/_/ /_/_/ \___/\___/_/|_/_/ |_/\___/\__/
_____ __ __ _ __ __ / ___/_____/ /_ ________ _____/ /__/ | / /__ / /_ \__ \/ ___/ __ \/ ___/ _ \/ ___/ //_/ |/ / _ \/ __/ ___/ / /__/ / / / / / __/ /__/ ,< / /| / __/ /_ /____/\___/_/ /_/_/ \___/\___/_/|_/_/ |_/\___/\__/
_____ __ __ _ __ __ / ___/_____/ /_ ________ _____/ /__/ | / /__ / /_ \__ \/ ___/ __ \/ ___/ _ \/ ___/ //_/ |/ / _ \/ __/ ___/ / /__/ / / / / / __/ /__/ ,< / /| / __/ /_ /____/\___/_/ /_/_/ \___/\___/_/|_/_/ |_/\___/\__/
_____ __ __ _ __ __ / ___/_____/ /_ ________ _____/ /__/ | / /__ / /_ \__ \/ ___/ __ \/ ___/ _ \/ ___/ //_/ |/ / _ \/ __/ ___/ / /__/ / / / / / __/ /__/ ,< / /| / __/ /_ /____/\___/_/ /_/_/ \___/\___/_/|_/_/ |_/\___/\__/
About the Aranta-Shadur
Originally, the Aranta-Shadur is a Nosferatu game in which elders ask neonates to go on a scavenger hunt. The goal was to steal one object belonging to a Kindred in town, bring it back to the warrens, and then return it to its owner. Unnoticed!
Here though, there won't be any object to steal. From time to time, I will hide a link to a picture, a name, an object or a place, in the hub. The purpose of the game is to find it, and post the hidden name in the SchreckNet chatbox.
If you're up for a challenge, you can navigate through the hub, roam the logs folders, look for hints, clues, leading to the secret answer.
You also might want to reach the Hack tools page of the hub, as it will provide you some basic decryption tools you will probably need to win the challenge
Of course, you are allowed to use any tool you know, even some standard ones such as google, or google maps (yes, you might need to search for the answer, elsewhere)
---
The Aranta-Shadur will end in :
---
Before starting
As this hub is still in development, some portions of it are not yet designed for mobile devices.
Therefore, for a better experience playing the Aranta-Shadur, we recommand using a computer,
with a decent internet browser installed(if you're using edge/IE, go download chrome, NOW).
---
Need some practicing ?
You might be either not a skilled Nossy, or just new to what's called ARGs (Alternate Reality Game).
Or maybe you didn't solve the Aranta-Shadur before time ran out.
In this case, head over to our new Aranta-Academy page.
There will be stored every finished Aranta, and you will be able to play them all over again.
Note that finishing them will not grant you the usual final reward, but hopefully will help you sharpen your skills.
Click "play" to start the game.
Alright, if you're up for a challenge, you're in the right place.
We usually make some "treasure hunts"-ish kind of game for our new recruits to be,
but tonight I might use your help for something different.
See, our brood is open to anyone willing to join,
no matter what kind of blood runs in your cold veins,
nor what sect you used to serve.
But outsiders of our merry gang can still be a pain in the ass,
and it's often Sabbat dickheads.
B'cause they don't care much about the masquerade,
they sometimes draw too much attention, risking to break our cover too.
We have several brood-mates regularly monitoring shovelheads' communications system,
and one broody reported something that caught our interest.
Several Sabbat packs have been sending the video below.
Now, don't try to analyse it, or decrypt it, it's a regular movie trailer (looks kinda cheesy though).
But we're pretty sure they're using it as a secret "message",
to tell other packs where to gather, for some dickheads event.
Watch it, maybe you'll find some useful hints to locate the city they're targetting.
If, or rather when you do, you might want to check if we have some active broodmates there.
If you're willing to help us out, we'll owe you, and will allow you to join the Brood.